Switzerland! A land of chocolates, watches, and… musical prodigies? That's right! Philippe Jordan, born in the picturesque city of Zurich on 18 October 1974, is a testament to that.
From a young age, the melodies of life danced around him. By six, he was already studying the piano, and by eight, he was a part of the Zürcher Sängerknaben.
Fun fact: Philippe knew he wanted to be a conductor by the age of nine. Talk about early life goals! 
And it's no surprise, given that his father, Armin Jordan, was a renowned conductor. The apple doesn't fall far from the tree, does it?
Rise to Orchestral Stardom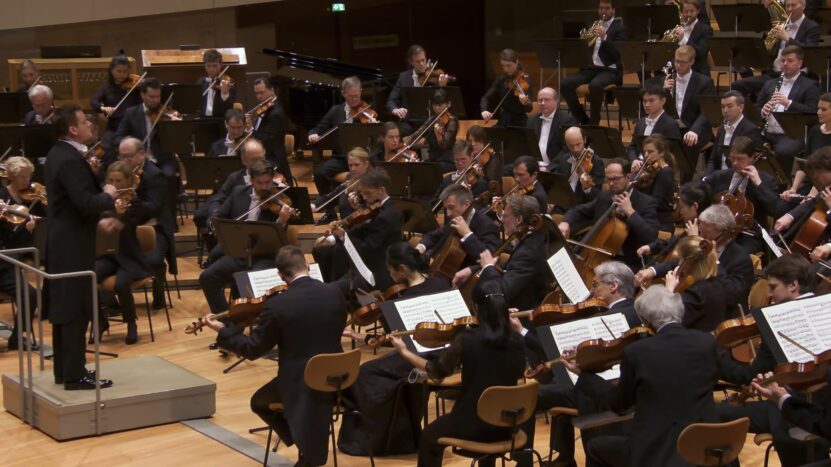 Our young maestro wasn't just content with learning. By 16, he was already at the Zürich Conservatory, where he not only honed his piano skills but also delved into theory and composition.
Pro tip: If you're ever in Zurich, a visit to the conservatory is a must! It's where legends are made.
Philippe's journey took him from being an assistant to Jeffrey Tate in Paris to making his debut at the Théâtre Royal de la Monnaie in Brussels. And that was just the beginning. From the Grand Théâtre in Geneva to the Vienna Staatsoper and the Semperoper in Dresden, his talent echoed in the grand halls of the world's most prestigious opera houses.
Baton in Hand, Triumphs & Performances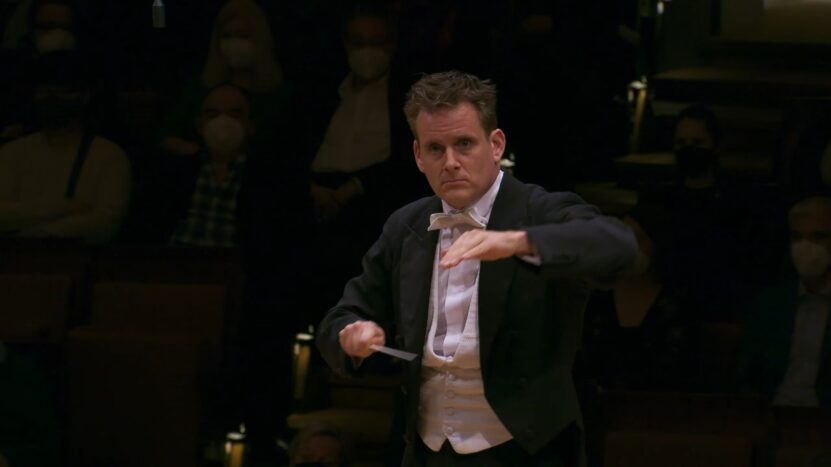 Imagine the scene: The lights dim, the audience hushes, and as Philippe takes the stage, there's an electric charge in the air. His performances have been nothing short of mesmerizing.
Whether it was his US operatic debut with 'Samson et Dalila' at the Houston Grand Opera or his UK debut with 'Carmen' at the Glyndebourne Festival Opera, he has always left audiences spellbound. And let's not forget his stints at the Metropolitan Opera, the Royal Opera House, and the Salzburg Festival. Each performance, a testament to his artistic vision and brilliance.
High Notes & Honors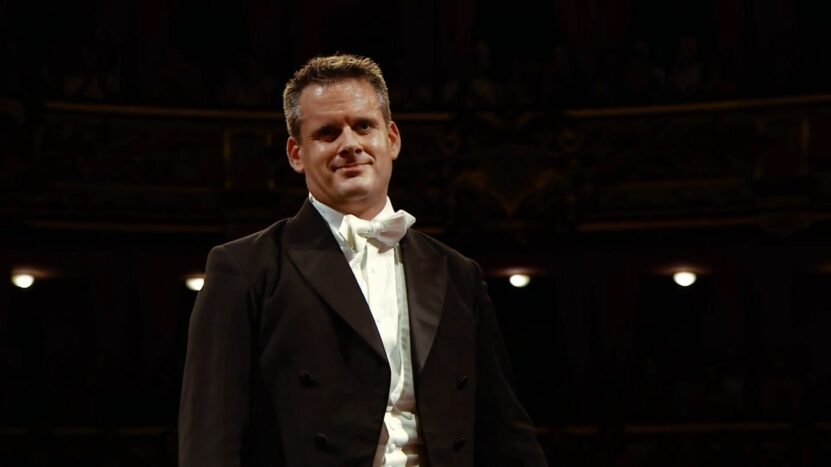 With great talent comes great recognition. Philippe's journey as the music director of the Opéra National de Paris began in 2009 and continued till the 2020-2021 season.
But that's not all. In 2011, he took on the role of chief conductor of the Wiener Symphoniker (Vienna Symphony Orchestra) and later, in 2017, he was announced as the music director of the Vienna State Opera.
Unique tidbit: Philippe isn't just a conductor; he's also a pianist. His recordings, especially the Beethoven symphonies with the Vienna Symphony, are a treat for the ears.
Personal Symphony of Life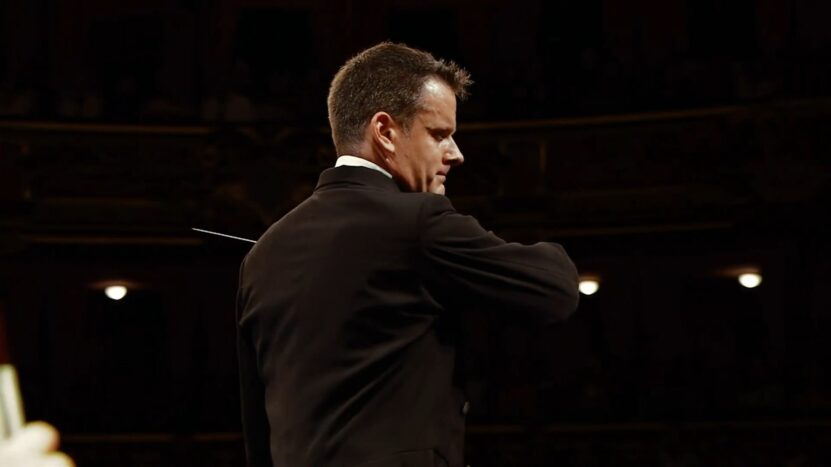 Philippe Jordan isn't just a name; he's an institution. Born into an artistic Swiss family, his roots were always steeped in creativity. But it's not just about the music; it's about the man behind the baton. He began his illustrious journey at the tender age of 20 as the musical director at Theater Ulm.
By 1998, he was rubbing shoulders with the likes of Daniel Barenboim at the Berlin State Opera. And if you think that's impressive, between 2001 and 2004, he held the esteemed position of principal conductor of both the Graz Opera and the Graz Philharmonic Orchestra.
Fun Fact: Philippe isn't just about the big stages. He's also deeply connected to his hometown, making regular appearances at the Zurich Opera. And in 2012, he made a splash at the Bayreuth Festival. 
But all good things, as they say, come to an end. In the summer of 2021, Philippe bid adieu to his role as the musical director of the Opéra national de Paris, a position he had held with grace and aplomb since 2009. But don't be disheartened; he left behind a legacy of incredible performances, including the likes of "Moses und Aaron," "La Damnation de Faust," and "Der Rosenkavalier," to name just a few.
Net Worth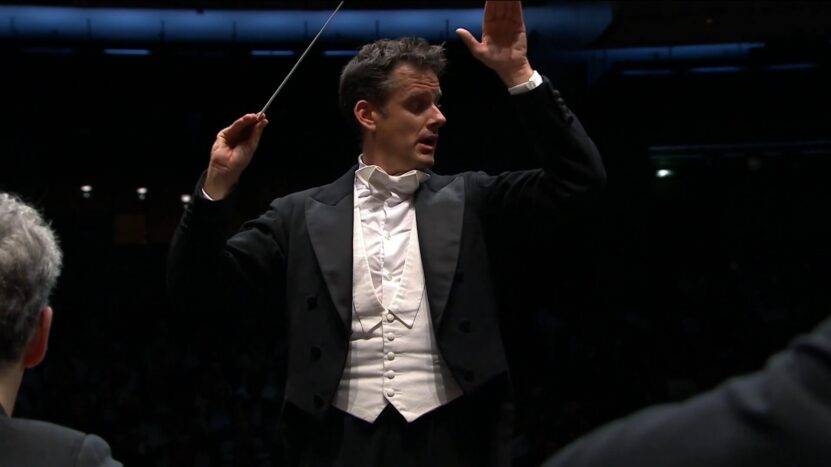 While the exact figures of Philippe Jordan's net worth remain a closely guarded secret, one can only imagine the wealth amassed by such a prolific conductor.
His sources of income aren't just limited to conducting. He has made significant contributions as a pianist and has several commercial recordings under his belt.
His collaborations with the Paris Opera Orchestra have produced gems like Strauss' "Eine Alpensinfonie," Stravinski's "The Rite of Spring," and Beethoven's symphonies.
And let's not forget his tenure with the Wiener Symphoniker from 2014 to 2020, where he embarked on ambitious projects, bringing to life the symphonies of Schubert, Beethoven, and J. S. Bach.
Legacy & Future Notes
Philippe Jordan's legacy is one of passion, dedication, and sheer musical genius. His influence on the classical music landscape is undeniable.
From his early days in Zurich to his global conquests, he has always been a beacon of inspiration. His educational initiatives, especially with the Wiener Symphoniker, have paved the way for future generations to immerse themselves in the world of classical music.
And as for what the future holds? While he may have concluded his tenure with some institutions, his journey is far from over. With upcoming projects and endeavors on the horizon, the world waits with bated breath for the next chapter in the maestro's life.
Fan Chorus & Social Buzz
The Finale of Don Quixote by Strauss
Probably the most beautiful page for cello ! at the rehearsal
with Philippe Jordan & @LAPhil pic.twitter.com/6LHSCjc9dn

— Gautier CAPUÇON (@GautierCapucon) January 31, 2020
The world over, fans and admirers are in awe of Philippe's musical prowess. His global fanbase is a testament to his unparalleled talent and charisma.
Whether it's the buzz around his online presence or the unforgettable moments shared by supporters, his impact is felt far and wide. From standing ovations to heartfelt letters, the love and admiration for the maestro are palpable.
And in this digital age, his social media sonatas resonate with fans young and old, creating a symphony of admiration and respect.
FAQ
Has Philippe Jordan ever ventured into other genres of music apart from classical?
The primary focus of his career has been classical music, with no notable ventures into other genres.
Are there any notable contemporary composers Philippe Jordan has collaborated with?
He has expressed interest in presenting new creations, mentioning works by Bruno Mantovani as an example.
How does Philippe Jordan view the role of a conductor in an orchestra?
He likens the role of a conductor to that of an architect, blending artistry and engineering while working in a social environment.
What are some of Philippe Jordan's views on music and nature?
He believes that silence is a key element in music and feels closer to the true sound of music when surrounded by nature's silence.
Has Philippe Jordan ever expressed interest in composing his own music?
Yes, he hopes to compose his own operas in the future, indicating a desire to venture into something more creative.
Final Words
Philippe Jordan's journey in the world of classical music is nothing short of inspiring. From the serene landscapes of Zurich to the grand opera houses of Paris, his passion for music has resonated with audiences worldwide. His dedication, talent, and unwavering commitment to the art form have solidified his position as one of the leading conductors of our time.
As we trace his footsteps, from his early inspirations to his global accolades, it's evident that Philippe Jordan's symphony is far from its final note. The world continues to watch, listen, and be mesmerized by the maestro's enduring legacy.